This scenic motorboat day tour will bring you on Lake Kipawa to the spectacular cliff lined destination of Canal Bay. Enjoy a picnic lunch, swim, and hike on Picnic Island!
This trip departs from Camp LaLucarne in Laniel Quebec, which is located 49kms north on Highway 101 from the Algonquin Canoe Company. Lake Kipawa boasts thousands of kilometres of shoreline with a variety of rocky, sandy and marshy shores. Climb and jump from the cliffs of Canal Bay, or simply enjoy the beaty of the scenery. Lunch is served on the sandy beach of Picnic island where you can swim or hike to explore the small island.
Guided Day Tour Itinerary
10:30 am – Meet your guide at Camp LaLucarne
11:00 am – Depart by motorboat for Canal Bay
11:30 am – Arrive at Canal Bay, swim, explore
12:30 pm – Lunch at Picnic Island
1:00 pm – Swim, relax, hike
2:30pm – Depart for Camp LaLucarne
Not only are we a safety precaution for the less experienced paddlers, our guides share tradition, knowledge and language of the Algonquin People.
Cost: $45 per person*
Time: 4-5 hours
*Minimum 4 passengers
 Maximum 7 passengers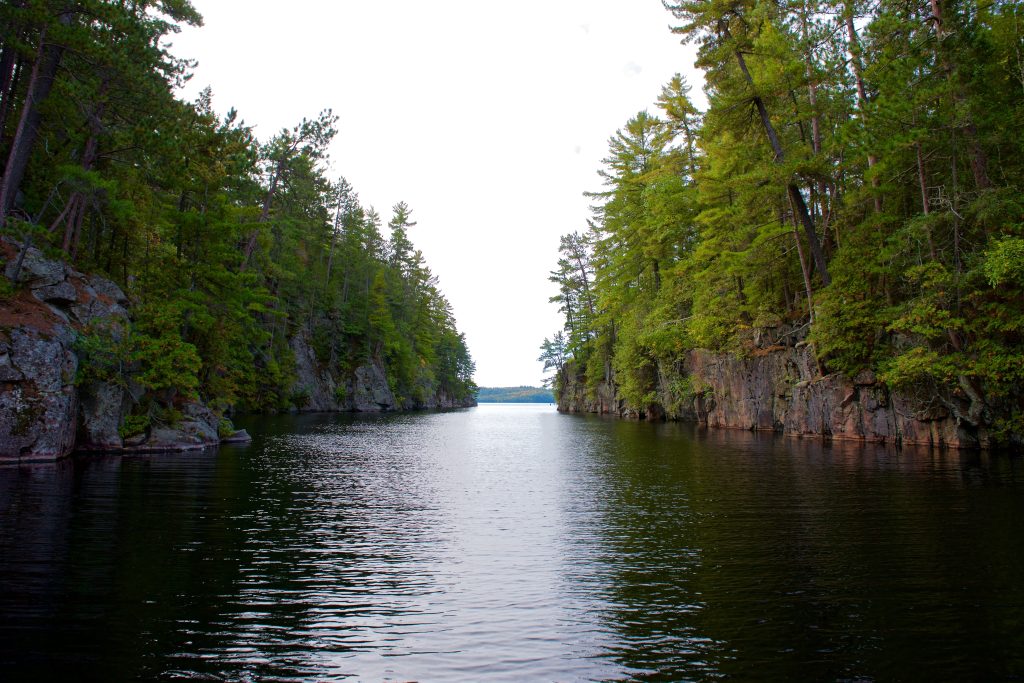 Hat, sunglasses, sunblock, drinking water for the day, bug jacket and/or repellant, shoes you don't mind getting wet, bathing suit, towel, waterproof pack for phone/camera/valuables, toilette paper.
We provide PFDs and all safety equipment. If you've chosen a food option, we provide all eating/drinking and cleaning equipment.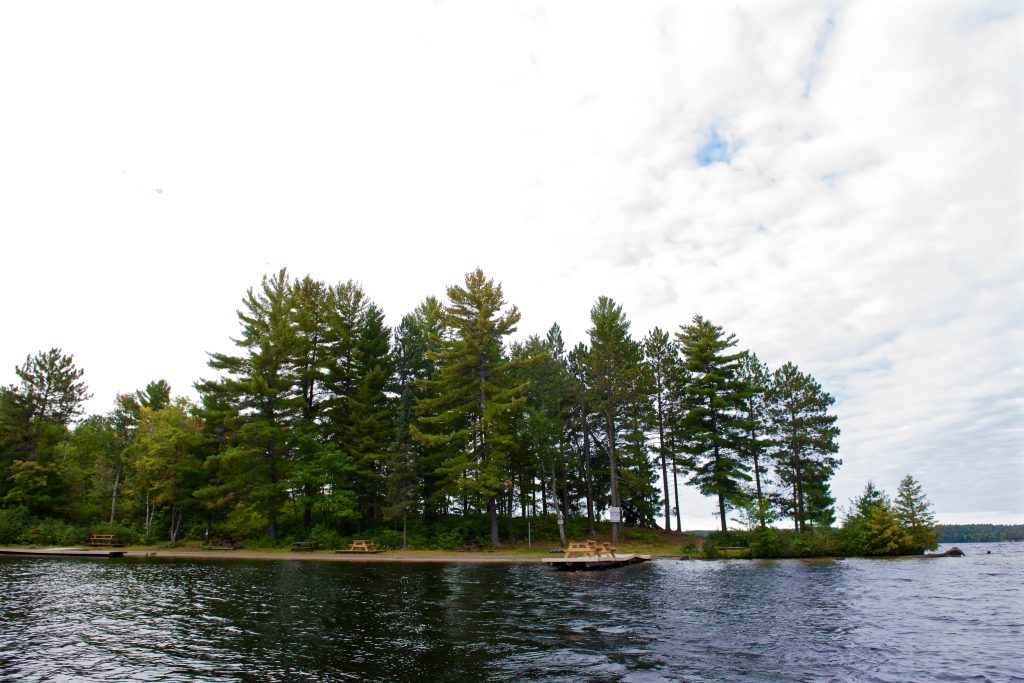 We will gladly take half the hard work that goes into planning a trip and cover the food prep for you! We will accommodate dietary restrictions as best we can. Prices may vary depending on seasonal availability.
Wild Charcuterie – $40.00 per person
Buffalo, venison and elk cured meats from Bear Brooke Farms.
Lunch Box – $16.00 per person
Wraps, salads, fruit , snacks and drinks.