The Anishnabe Loop
(Tuk Tuk Route)
This route starts and ends at the historic village of Hunters Point. Much of the Kipawa's early history is centered around this route. The lakes, rivers, and landscape here are home to Algonquin families both present and for the past 5000+ years. And later, logging and fur trade pioneers. Throughout the route, you'll come across abandoned structures and remnants of logging and trade operations. It provides a variety of paddling from small rivers to large lakes, so you'll see some amazing features! On the larger, more accessible lakes, you may see outfitter motorboats and cottage activity, but most of the route is wilderness paradise and not much paddling traffic to boot! The majority of this route falls within the ZEC Kipawa area, you will need to stop at a welcoming office to pay camping fees on your way in.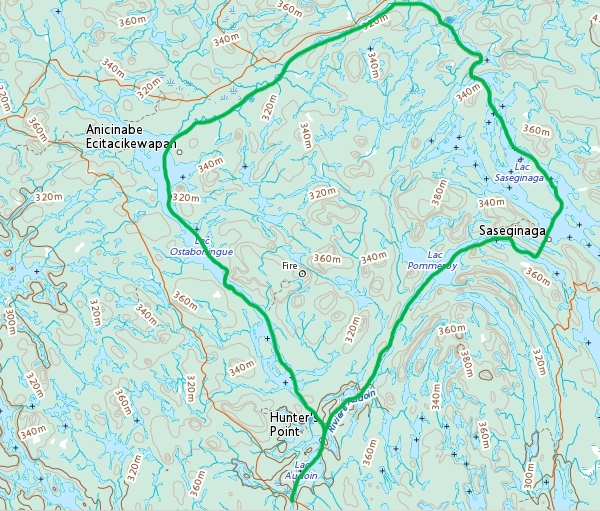 Trip Difficulty: Easy/intermediate
Recommended Trip Length: 96km, 5-10 days
Portages: 12, 60-555 meters in length
Trip Highlights: Beaches, historic ruins, remote and varied landscape
Put-in, Take-out Points:
Hunters Point

Boat launch located at km68 below the bridge. Room for multiple vehicles
On Birch Lake Road, located at the Ostaboningue/Hunters Point portage at the bridge. 2 vehicles max.
Hunters Point – Lac du Boleau
Distance: 8-12km
Portages: 200 meter portage at N47.017209, W-78.748836
A 5km paddle north from the bridge/boat launch, or 1 km paddle south from Ostaboningue/HP portage, is the main hub of Hunters Point. Here, you'll find most cottages as well as the famous Hunters Point Church and other abandoned buildings. Paddling against the flow and depending on your speed, you might want to explore this area on your way out. You can set camp here for the day, or you can continue to Lac du Bouleau which is another 6km through Riviere Audoine and a 205-meter portage.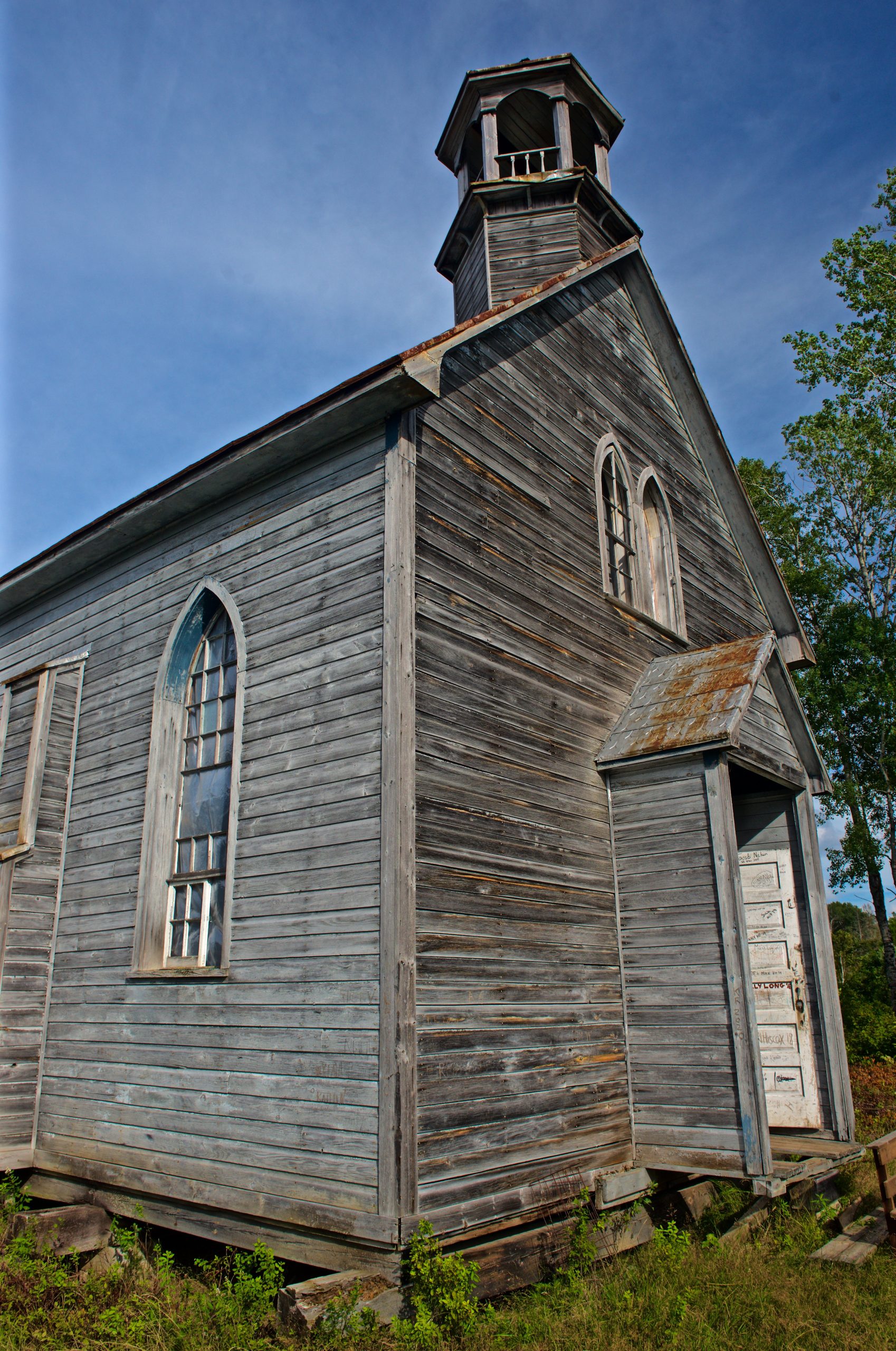 Lac du Boleau – Lac Pommeroy
Distance: 15km
Portages: 300 meter portage at N47.037723, W-78.724463
Campsites on Lac Pommeroy start on the north shore past the opening to Baie Cuchesne. Others are located nearer the next portage to Lac a l'Eau Claire.
Lac Pommeroy – Lac a l'Eau Claire – Lac Saseginaga
Distance: 10km
Portages: 2 portages
375 meters at N47.074915, W-78.595421
510 meters at N47.072267, W-78.575703
Between the 2 portages, is a short 1 km paddle. When you arrive to Lac Saseginaga, you'll need to assess the time and weather to decide your next campsite.
Lac Saseginaga – Lac Ecarte – Lac North – Lac B.-L. – Riviere Cerise – Lac des Cinq Millles
Distance: 13km
Portages: 5 portages

60 meters at N47.181493, W-78597209
406 meters at N47.212582, W-786044772
170 meters at N47.218992, W-78.613095
120 meters at N47.221878, W-78.613837
95 meters at N47.232125, W78.653752
You should begin your day with this portage so you have ample time to get through all 5. From here on, you paddle with the current! There's a small beach on Lac B.-L.
Lac des Cinq Mille – Lac Ostaboningue
Distance : 12km
Portages : 260 meters at N47.207294, W-78.759699
The last day of small river paddling.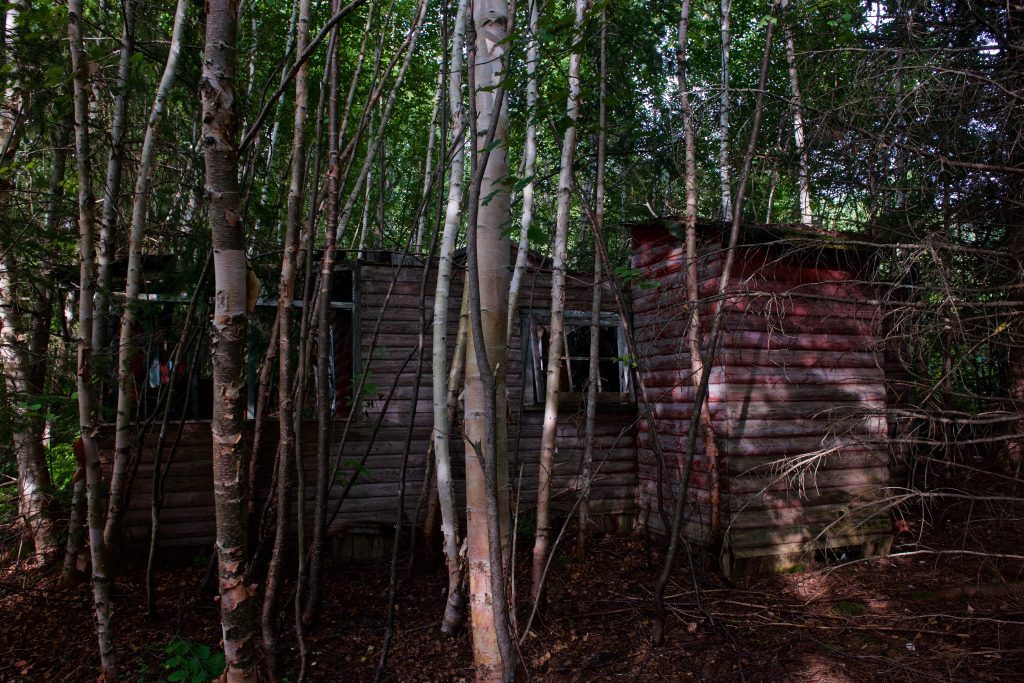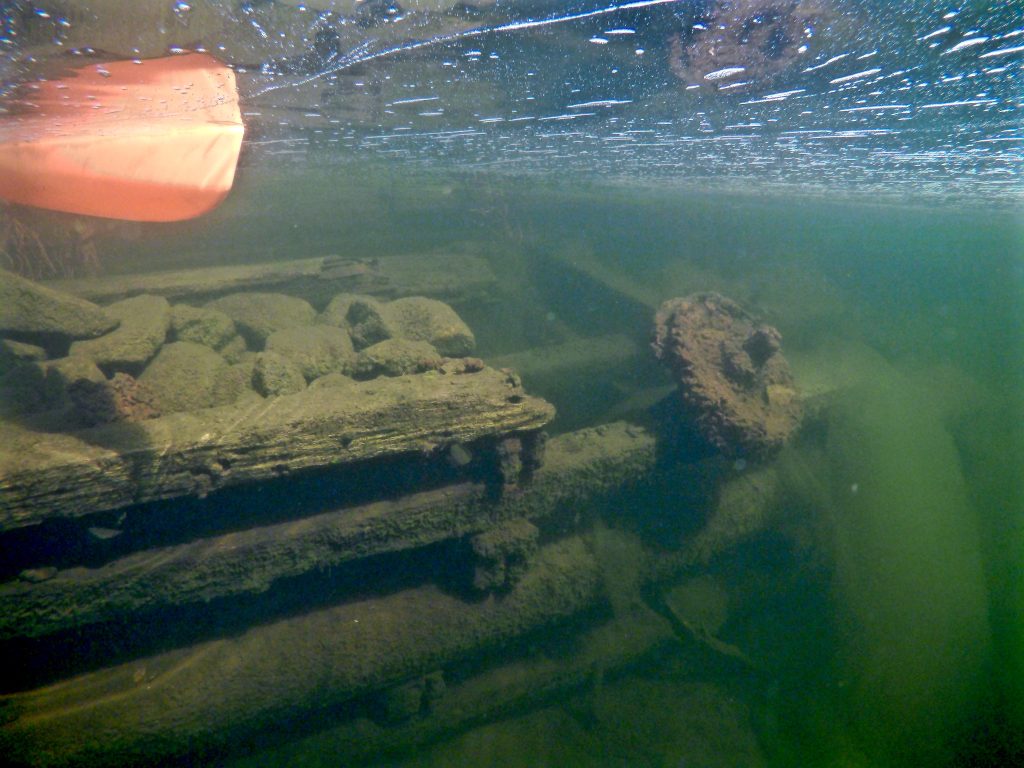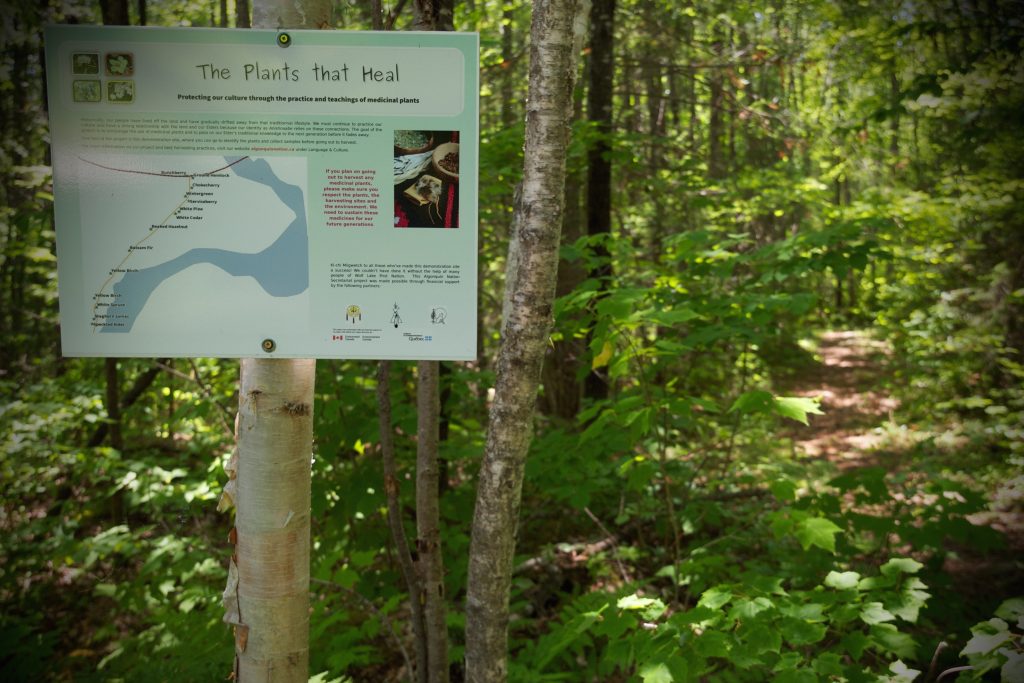 Lac Ostaboningue
Distance: 13km
No Portages
Keep an eye out for a fire tower! A short hike takes you to the base of it.
Lac Ostoboningue – Hunters Point
Distance: 11km
Portages: 550 meters at N47.010941, W-78.806542
The last day coming back into Hunters Point! There is medicinal plant identification signs along the portage, south of the bridge.